Join Us for CARS & Coffee Rally for Mental Health Awareness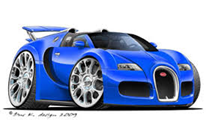 Columbus native Chris Hubbard, offensive tackle for the NFL Cleveland Browns, will once again host a Cars and Coffee Rally event in support of mental health awareness.
This year's event is this Saturday, July 17th.  The event will start in Atlanta at 8 am and end in Columbus.
Destination:
Columbus Civic Center
400 4th Street
Columbus, GA 31901
Activities at the Civic Center run from noon until 3 p.m. Antique, muscle, and luxury cars will be on display. Entrance fee to see the cars is a $5 donation, with all proceeds supporting NAMI-Georgia, NAMI-Atlanta, and NAMI-Columbus.
Monthly Education Meeting
Third Monday of Every Month at 6:00 p.m.
Lutheran Church of the Redeemer
4700 Armour Road Columbus, GA 31904
Education Meetings have been Cancelled Until Further Notice
Dear NAMI friends,
NAMI Columbus is concerned for both our members' health and for the health in the communities in which we live, especially with the current coronavirus outbreak. Therefore, we have made some decisions to try to keep our members healthy, as well as to be responsible citizens.
Using an abundance of caution, we are cancelling all of our in-person meetings for NAMI Columbus until further notice. This includes our monthly Education Meetings.
We understand that this is a potentially stressful time, so we are considering some possible alternate plans for our meetings. We will notify you of any options we establish.
If you have any particular concern which needs to be addressed, you can always call our NAMI Columbus phone at (706) 320-3755. Please leave a clear message including your name and phone number, and we will return your call.
In the meantime, please remember that self-care is always important. If you are anxious or confused about the recent changes, you can find help at these resources provided by NAMI national…
NAMI Information and Resources
Also you can call the national NAMI HelpLine (800) 950-6264 Monday-Friday, 10:00 a.m. to 6:00 p.m., EST
Take care of yourself. Remember that your NAMI friends are still within reach. So reach out to each other by phone call, email, text, Facebook, or whatever you normally use. Let's all stay connected somehow, even if it's not in person.
Remember our NAMI motto: "You Are Not Alone"
Your friends at NAMI Columbus
Zoom Into NAMI Connection
RECOVERY SUPPORT GROUP
We may be socially distant, but we can still make a social connection by attending a virtual NAMI Connection Support Group Meeting.
Saturdays – 1:00 pm to 2:30 pm
Thursdays – 6:30 pm to 8:00 pm
Email Vanessa.M.Vivas@gmail.com or tblankenbeker@gmail.com for an invite (link) to either group. Please email at least 24 hours prior.
Zoom Into Family Support Groups
We will once again have weekly facilitated support meetings for family members and friends of an individual with a mental health issue
Beginning January 25, 2021
Mondays – 6:00 pm until 7:30 pm
Email Teresa O'Donnel at tblankenbeker@gmail.com or Tawana Farley at farleytawana@yahoo.com for an invite (link).
Jack and Jill of America, Inc.
Makes Generous Donation
The Columbus chapter of Jack and Jill of America, Inc. recently made a very generous donation to NAMI Columbus. Jack and Jill partners with NAMI on a national basis, and we're thrilled to partner with them on a local level, too! Jack and Jill of America, Inc. is a membership organization of mothers with children ages 2-19, dedicated to nurturing future African-American leaders by strengthening children through leadership development, volunteer service, philanthropic giving and civic duty. For more info on the organization, visit https://jackandjillinc.org/ A huge THANK YOU to Jack and Jill of America, Inc. – Columbus chapter!!
NAMI Columbus Affiliate Highlight
NAMI has had a busy May 2019 celebrating #MentalHealthMonth! NAMI, NAMI Georgia and NAMI Columbus were thrilled to support the Cars & Coffee Rally – a Mental Health Awareness event hosted by Chris Hubbard and PTAP (Perfect Touch Automotive Playground). Thank you for supporting mental health!
This was a successful event from NAMI National and was covered on NAMI's website in their Strength Over Silence Series: Stories of Courage, Culture And Community.
The latest installment, Tackling Mental Health Stigma, features Cris Hubbard, offensive tackle for the Cleveland Browns, as he takes a journey back to his hometown of Columbus, Ga where he shares the unique challenges of playing competitive sports, encourages young athletes to take care of their mental health and relays the importance of asking for help.