Congrats NAMI Columbus!
The Rosa Parks Women of Courage Breakfast is a local annual event from SISTERS, INC. that provides academic scholarships to local students. This year their theme was focused around Mental Health
and honoring organizations and individuals that help push awareness and change in this field.
Our President, Dr. Shelley Reed was honored for the Rosa Parks Women of Courage Award for Women in Mental Health Awareness!
NAMI Columbus was awarded The Carolyn G. Randolph Presidential Award for our years of service in the mental health community! The trophy/award received states: S.I.S.T.E.R.S., Incorporated 2022 Rosa Parks Women of Courage President's Award National Alliance on Mental Illness.
We are extremely proud and honored to be recognized for this prestigious award. Thank you to all of our NAMI Columbus Board, members, facilitators, teachers, and volunteers that continue to help us thrive and provide the support needed within our community!
The event will be held on March 26th, 2022 starting at 10am virtually. You can view the event here: https://www.facebook.com/GammaTauOmega/
Here is the website for additional information on both of these accomplishments. https://www.sistersincfoundation.org/case-studies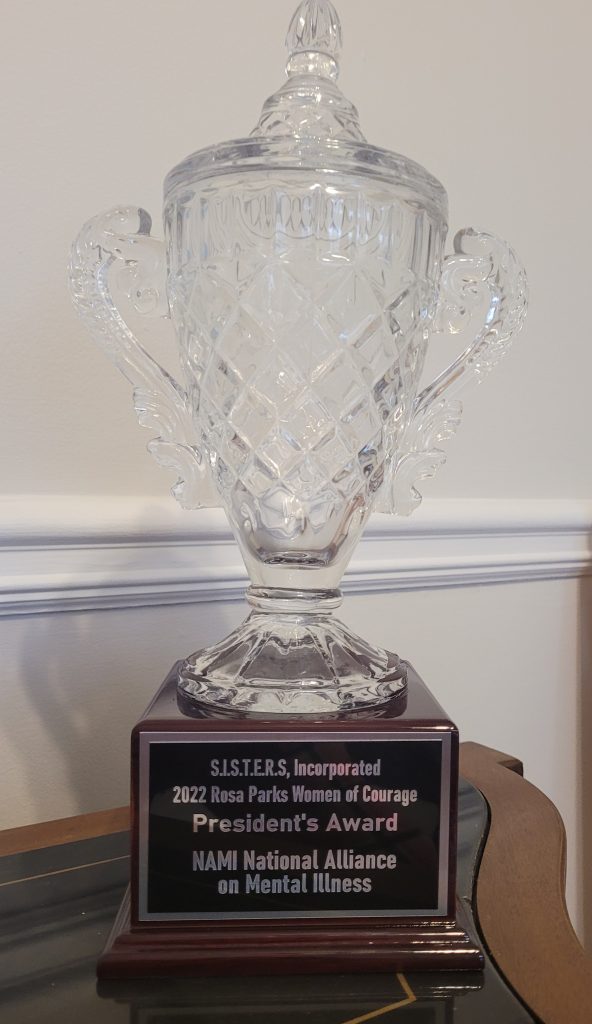 ---
Let's Have a Smokin' Good Time!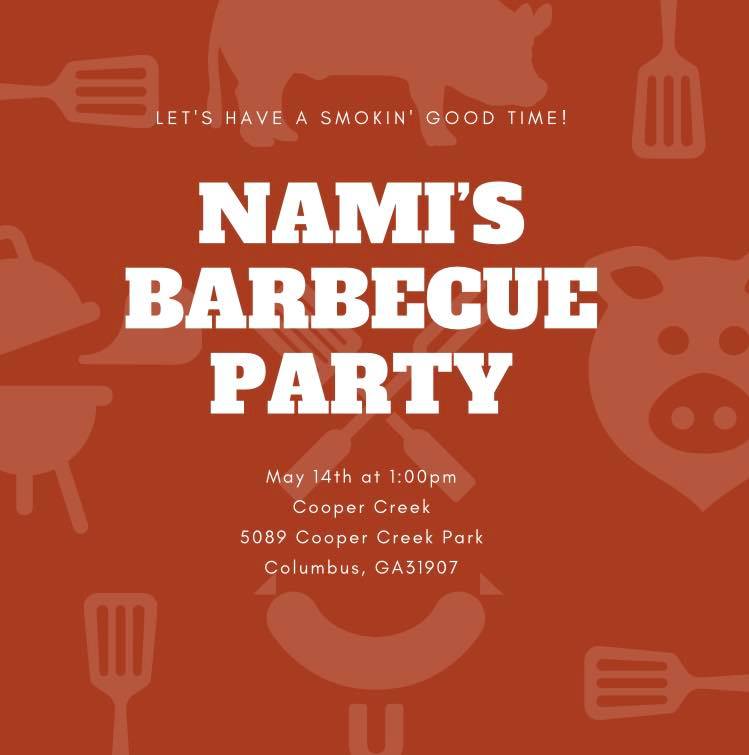 Gather with family and friends as we host our Annual NAMI Columbus Gathering! The gathering will take place in May, during Mental Health Awareness Month to show our appreciation to our NAMI members!
Clearview Barbecue will be catering this event, but you are welcome to bring your own food or to offer any suggestions.
Join us for games, giveaways, and fellowship as we connect and have a good time with friends!
Please RSVP through our Facebook Group so that we will have enough food and drinks for all attendees. Note: The Facebook Group (NAMI Columbus) is Private.
You will not be able to see event details unless you join the group.
For any questions regarding this event, please email Vanessa Vivas at vanessa.m.vivas@gmail.com.